Home
At ITNZ Solutions Ltd, we provide full IT service and IT support to a wide range of
businesses and organisations.
We support many businesses from small, single site retail operations through to larger multi-site operations.
We pride ourselves on providing high quality, timely and customised IT support to meet individual business needs. Whether your requirement is a simple one off request, or you require ongoing monthly IT support, our services can be tailored for you.
Customised Service
We provide a full range of IT services and support to businesses, from one off requests through to providing ongoing IT support.Our Services
Experienced Team
Each of our experienced technical consultants has a strong IT background. We understand and are committed to supporting your business solutions.Our Consultants
Network Maintenance
We keep your IT environment working efficiently and productively through an ongoing maintenance and care programme. Network Maintenance
Our comprehensive range of services include: Network infrastructure design and installation; network management and support; server support including Small Business Server support; computer software and computer hardware sales; on-site IT reviews and audits; and our client tailored ITNZ network maintenance service.
Since being established in 2003, our Wellington based business has focused on providing a personalised and comprehensive IT support service. We truly understand the needs of today's businesses, and all our service and support options reflect this.
At ITNZ we provide:
Customised Services
Specialist Skills
An Experienced Team
An Independent, Professional, and Responsive Service
ITNZ Quick Support
SUPPORT 0800 101 036
ITNZ Services
ITNZ partner with 2talk for VoIP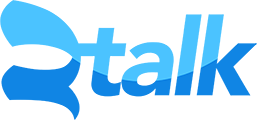 New Zealand Distributor for Gigalight Optical Network Devices